On a recent evening at The Tiny Finch in Pearl, Texas Rover Company founder John Humphreys looms over a crowd of eager customers who are attempting to get a glimpse of the several high-quality leather products on display at the boutique. At six-foot-five, Humphreys' intimidating figure is offset by his unassuming personality. Here, Humphreys mingles with the customers and poses for photographs. He admits that, even for him, being a salesperson is a bit of a challenge. "The first time I had to show in New York, I felt really nervous and didn't really want to do it," he said.
For this event, the young and out entrepreneur has traveled from his home in Austin, bringing along some of his company's best-sellers, including several versions of the Balmorhea Bag, a handcrafted full-grain leather bag designed for the sophisticated traveler, and The Humphrey Chair, a recreation of a classic 1800s camp chair used by South African explorers.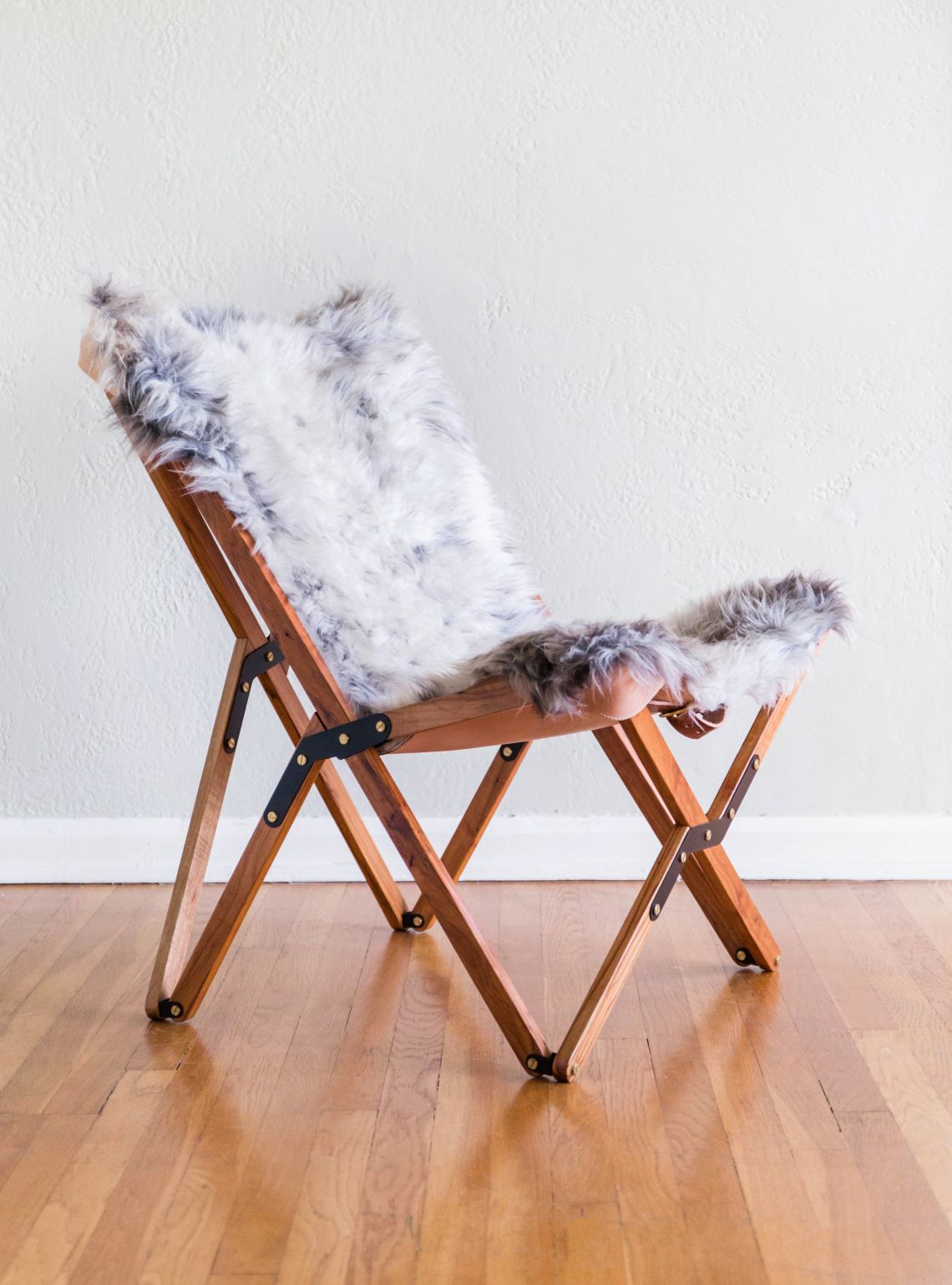 At $1,599, The Humphrey Chair was the first product to be offered by the Texas Rover Company and was listed among GQ's "Best Stuff of the Year" in 2015. He says he's most proud of seeing the chair go from its original concept to a finished product, which is then reproduced and sold in small quantities. "I look at those things and I do feel good about the different chairs that we make," Humphreys said. "We hand select all the leather and then we build the piece by hand." Crafted from reclaimed Texas pecan wood and full-grain oiled leather, The Humphrey Chair comes together as one rugged yet artful product whose aesthetic qualities are not undermined by its functionality. "I guess I'm just crazy and neurotic when it comes to designing pieces and choosing materials," Humphreys said.
Founded in 2011, Texas Rover Company got its start out of a small office space in Houston. According to the company's website, its products are aimed at the "modern adventurer with an appreciation for the past." Today, Humphreys sells his products through several online retailers and stores in New York and California. There's even a store in Germany that sells his products.
He admits to falling into the business by accident, having studied to be a commercial pilot during his college years. At age 30, Humphreys calls himself "a bit of a dreamer" and considers managing his business an ongoing learning process. He credits members of his staff, who happen to be "master craftsmen," for helping fill the gaps where he is not always adept. Most strikingly, he seems driven by his own passions and attempts at self-fulfillment. "In one way, it's an experiment. In another way, it's a pursuit of my own interests and then figuring out how to make it work as a business — and I'm still doing that," he said.
In 2016, Humphreys made the move to Austin, citing both personal and creative reasons for the move. Known for its creative community and wide-ranging options for outdoor recreation, Austin just may be a better fit for Humphreys, whose budding business is actually inspired by travel and the outdoors. "All my family is in Austin so I guess I was missing the city and certain activities that I get to do in Austin like rowing on the lake and going out on the trails. I can't do that in Houston," he said. The company's woodshop is also conveniently located just outside the city in Dripping Springs.
Humphreys speaks fondly of his customer base, which comprises "intellectuals" and people who do "special things." He tells stories of people from all over the country who he has gotten to know personally. "We have an eclectic group of customers," he said. "They look for something that is special and they appreciate the beauty and the craftsmanship, and attention to detail that we provide."