On September 21, Travis Park Church plans to unveil the design of a mural commemorating its 175th anniversary with the theme, "All Are Welcome, Love Conquers All."
The church is located downtown at 230 E. Travis Street adjacent to Travis Park.
"For 175 years, Travis Park Church has leveraged the power of faith and devotion as tools to build a better community and transcend cultural boundaries," Christian Reed-Ogba, owner of EHCÜ Public Relations, the firm handling the mural project, told MySA last April when the project was first announced.
The Office of Historic Preservation has given Travis Park permission to locate the mural on the wall of the church's Travis Street parking lot. Artists Albert Gonzalez, Hailey Marmolejo, Raisa Melendez, Scotch Willington, Rhys Munro and Victor Zarazua will join forces to create the work.
Travis Park Church has long been a stalwart supporter of San Antonio's LGBTQ community.
During the 2013 fight to pass the city's nondiscrimination ordinance members of Travis Park's reconciling ministries team joined CAUSA, the group that was leading the efforts to enact the ordinance.
The Rev. Monte Marshall, the church's senior pastor at the time, told United Methodist Insight in an interview that "he believed the congregation was on solid ground in backing the non-discrimination ordinance because of the denomination's Social Principles found in the Book of Discipline."
For several years, the church hosted concerts of the now defunct Alamo City Men's Chorale. It has also held yearly services for the city's Transgender Day of Remembrance observance.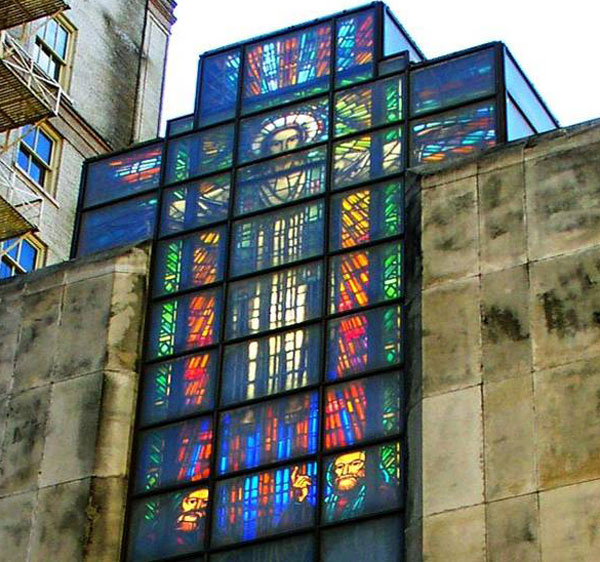 In 2014, the Travis Park congregation agreed to make space in their building for a homeless shelter for LGBTQ youth that was being organized by the Thrive Youth Center. (Thanks to a last minute negotiation with the city, the shelter ended up at Haven for Hope.)
In 2019, shortly before the General Conference of the United Methodist Church voted to prohibit same-sex weddings and LGBTQ clergy, Travis Park held a Solidarity Walk along the Main Avenue Strip. "With hope and a prayer that our church would move forward in a truly inclusive way," Billie Watts, Travis Park associate minister at the time, said in a prayer at Crockett Park, KENS-TV reported.
The September 21 event will be a Mural Launch & Paint Party. According to a press release, "Travis Park Church is looking forward to the Installation of the mural to commence after a special day-long press conference/kick-off event and is currently seeking additional support from their downtown neighbors. The day's festivities will center on family, local artists, music and food."
The party begins with an 11 a.m. press conference and artwork reveal. There will be a luncheon with the mural artists from 1 to 4 p.m.
The evening is reserved for a "community prime and paint party" from 6 to 8 p.m. when the church's downtown neighbors are invited to "get hands-on with this new monument by picking up a paint brush and helping to fill in a 100 x 20 foot area with primer."