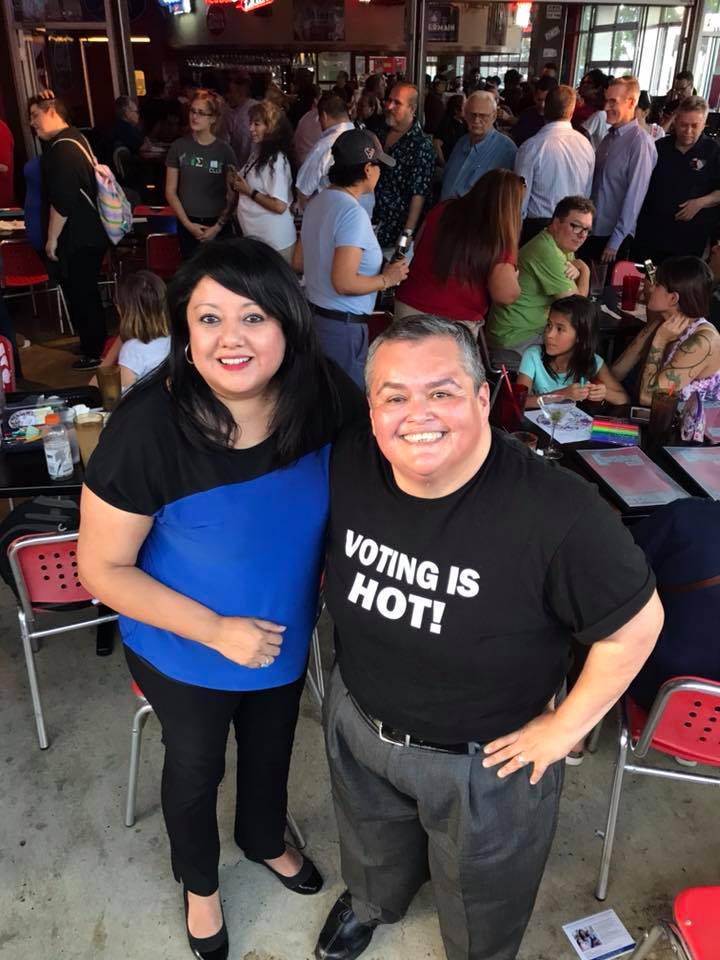 Attorney Maria Salazar, president of the local LGBT LULAC chapter (Orgullo de San Antonio), and members of the group were among the scores of local queer voters at Luther's Cafe on Thursday, August 16 for a combination political rally and drag show in honor of Democratic gubernatorial candidate Lupe Valdez.
The event was organized by San Anto for Lupe Valdez, SATX for Beto, SA LGBT LULAC and Luther's Cafe. The stage show was produced by Julian Garcia. Valdez showed up to rally the troops, encourage voter registration and took time to take photos with LGBT supporters.
LGBT LULAC's Brad Veloz said on Facebook, "Great united front for Lupe Valdez, our next Texas Governor VOTE!!" Photos courtesy of Maria Salazar.
View these other slideshows:
« View the previous slideshow again!