Community organizations and businesses are postponing, canceling events and making adjustments amid worries about the cornavirus outbreak. Recent emergency rules instituted this week will make it harder to proceed with any large group events.
On Tuesday, March 16, San Antonio Mayor Ron Nirenberg issued a public health emergency declaration which prohibits mass gatherings of 50 people or more. The City Council will consider extending the seven-day declaration at their Thursday, March 19 meeting.
"The public is strongly urged to avoid social gatherings in groups of more than ten people," the emergency declaration states. "Additionally, all bars, restaurants and other public food service locations should place tables at least six feet away from each other and space bar seating and service for standing patrons consistent with the CDC's guidance," according to the declaration.
On March 14, Out In SA, reported that four of the most popular business on the Main Avenue Strip, Luther's Cafe, Heat Nightclub, Sparky's Pub and Knockout Sports Bar announced they were adjusting their capacity using guidelines from the Centers for Disease Control and Prevention. Additionally, the large downtown dance club, the Bonham Exchange, is closing temporarily.
Jeanie Travis, Fiesta San Antonio Commission president, announced on March 13, "We have concluded that the tradition of Fiesta must continue, but on different dates." The eleven-day celebration, which includes three LGBTQ events, will now be held November 5 to 15.
Below is a list of events and community organizations that have been affected by the new pandemic regulations.
Emerald Ball 2020
Julian P. Ledezma, the main organizer of the Emerald Ball fundraiser, which this year was scheduled for March 28 at Woodlawn Pointe, has been postponed. "For the sake of our beautiful San Antonio LGBTQIA community we are postponing the 9th Annual Emerald Ball 2020. The new date will be Saturday, June 20th…Pride month!" Ledezma said in a Facebook post.
Esperanza Peace and Justice Center
The Esperanza Center recently cancelled two events in the past week. The first was their 2nd Saturday Convivio which was scheduled for March 14. The second was a one-woman show by performer Monica Palacios which was slated for March 27 and 28. "We are postponing Monica's performances until a later date, in order to ensure the collective health and wellbeing of or community members. We will announce the new performance dates soon!" Esperanza will most likely continue to cancel or postpone events as needed in the coming months
Fiesta Cornyation
As an official Fiesta San Antonio event, Fiesta Cornyation, which usually hits the stage of the Charline McCombs Empire in April, has been postponed until the fall. "Join us November 10th – 12th for a late harvest of that sweet, sweet Corn! It's been a boring year so far, but we'll try to come up with something real fancy for you," a post on their Facebook page declared. "Keep your ears shucked, we'll share other updates as they sprout!"
Fiesta Youth
On March 13, David Laidacker-Luna, Fiesta Youth's president said in a Facebook post, "The Fiesta Board of Directors and Youth facilitators have made the very tough decision to postpone our Tuesday night youth/parent programing for the rest of the month of march. We plan at this point to start youth programming again on Tuesday April 7 with our regular Tuesday night meeting at Woodlawn Pointe . . . If for any reason we may need to extend the postponement we will let you know in advance."
Fiesta Youth's annual Fiesta San Antonio event, Midnight in the Garden of Good and Evil has been postponed until November 6 at The Veranda in Castle Hills.
Equality Texas Contemporary Relationship Conference
Equality Texas' 7th Annual Conference on Creating Strong and Resilient LGBTQ Relationships, which was slated to take place in Austin, will now be a live video conference on May 1 to 3.
"We know this is a challenging time and that the required social distancing is hard on all of us. But, we are resilient! Our presenters are excited about engaging you in this new online format and they are busy packing their presentations with useful and important ideas on how we can all strengthen love and connection in our community," Equality Texas announced in an email. Tickets ($100) are available at this link.
Pride Center San Antonio
The Pride Center has cancelled the following events: Tuesday Flow Yoga, Thursday Qigong, Men in Transition, Women in Transition, Q Connection, Coffee & Connection, Queer Voices Speak OUT, and the PRIDE Families Spring Celebration & Egg Hunt. Additionally, the Center is asking "older adults, people living with HIV, anyone with chronic medical conditions, and immuno-compromised folks to NOT visit during drop in hours."
Pride San Antonio
In an email to Out in SA, James Poindexter, board secretary for Pride San Antonio, said "Right now we are working closely with the city and county to move forward as planned. We have tremendous faith in our community and believe that we will be able to meet the health goals of the city, state, and nation to contain this virus and flatten the curve so to speak."
Poindexter said they have considered the possibility of postponement but the board's goal is "for us to have a successful event as planned."
"We are looking forward to a big weekend June 26 and June 27 to help raise money for American Veterans For Equal Rights (Lone Star Chapter), BEAT AIDS, Fiesta Youth Living Church, MCC, Rape Crisis Center, Texas A&M-San Antonio LGBTQ Coalition, and We Are Alive," he added.
SAGA
In a March 15 email to its members, the San Antonio Gender Association said, "The SAGA team has been keeping an eye on the news concerning COVID-19. With our vulnerable community's health and safety in mind, SAGA meetings at the Metropolitan Community Church are postponed at least until the end of the month. We will keep you up-to-date as we evaluate the situation moving forward."
Stonewall Democrats of San Antonio
Stonewall has cancelled two events so far — their membership meeting that was scheduled for March 13, and their Pi Day Fundraiser on March 12. Stonewall's membership includes a majority of older members, so it is likely that more cancellations are forthcoming.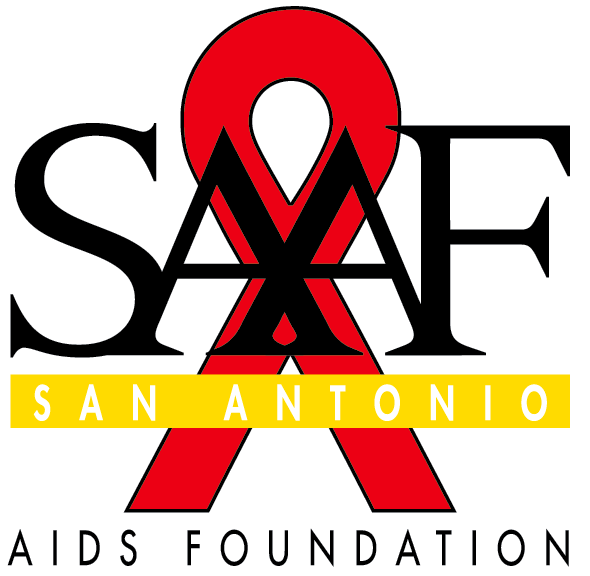 San Antonio AIDS Foundation
On March 12, the San Antonio AIDS Foundation stopped serving meals in their dining room and offering all meals to go. "We will continue to evaluate this temporary protocol as more information is received about Covid-19" SAAF said in an announcement.
According to their website, SAAF's Fiesta San Antonio event, which was scheduled for April 17 at the Aztec Theater, has been "postponed due to COVID-19 until further notice." Cynthia Nelson, CEO of SAAF, said in a March 13 letter, "As an official Fiesta event, we must postpone Carnaval: WEBB Party 2020 and all related events. We will be in touch soon with new details. If you have already purchased tickets, they will be honored at the rescheduled event."
WD Deli
WD Deli, an LGBT-owned business, remains open offering curbside service and delivery (5 orders or more) by their staff, and through third party delivery services like Postmates or Grubhub. The dining room remains open. "Your health and safety are important to us," Wayne D. Beer, one of the deli's proprietors said in an announcement. "So we will continue to monitor and comply with measures to ensure the utmost protection to you, your family and our community." Those who wish to support the deli during this difficult time are encouraged to purchase a gift card on it's website.