From Broadway numbers to funky club bangers, there's  something in store for everyone when it comes to entertainment options in the Alamo City. Here are our top concert picks for summer 2017.
Melissa Etheridge
Known for her confessional lyrics and smoky vocals, Melissa Etheridge entered the music scene in 1988 and quickly garnered hits like Come to My Window and the Grammy Award-winning Ain't it Heavy. In 1993, the singer came out as gay during the Triangle Ball — a gay and lesbian gala that celebrated the first inauguration of President Clinton. At a time when coming out stories by major stars were exceptionally rare, Etheridge became an LGBT icon. She is currently touring behind her latest effort, Memphis Rock and Soul, an album of original material as well as new interpretations of classic songs from the legendary Stax catalog. Both the tour and album feature top Memphis musicians including the Hodges Brothers.
$39 – $100, 7:30 p.m., Wed., June 28, Tobin Center, 100 Auditorium Circle, (210) 223 – 8624, tobincenter.org
Diana Ross
Before MTV gave rise to the video vixens of the 1980s, Diana Ross set the blueprint for the modern pop diva. From her early days as part of The Supremes to starring alongside Michael Jackson and Lena Horne in The Wiz, Ross's career is arguably one of the most successful and influential in pop music history. She inspired the likes of Janet Jackson, Beyonce and Jennifer Lopez and also the role of Deena Jones in the hit Broadway musical Dreamgirls. After first bringing her tour to the Majestic Theatre in 2015, Ross returns for a second outing on July 5.
$52 – $127, 8 p.m., Wed., July 5, Majestic Theatre, 224 E Houston, 224 Houston, (210) 226-3333, majesticempire.com,
Big Freedia 
New Orleans-based bounce artist Big Freedia, aka the Queen Diva, returns to the Paper Tiger on July 6. Since gaining national recognition via appearances on Jimmy Kimmel Live and Last Call with Carson Daly, Big Freedia — a gay man who favors female pronouns but does not identify as transgender — has been spearheading the bounce movement (the hip-hop genre that birthed the current "twerking" craze) and schooling audiences around the globe. With her 2014 debut album Just be Free and popular docu-series Big Freedia: Queen of Bounce (one of Fuse TV's highest-rated original series) the "ambassador of bounce" and Guinness World Record holder (for Most People Twerking Simultaneously) proves she is a force to be reckoned with.
$20, 7 p.m., Thurs., July 6, Paper Tiger, 2410 N. St. Mary's St., papertigersa.com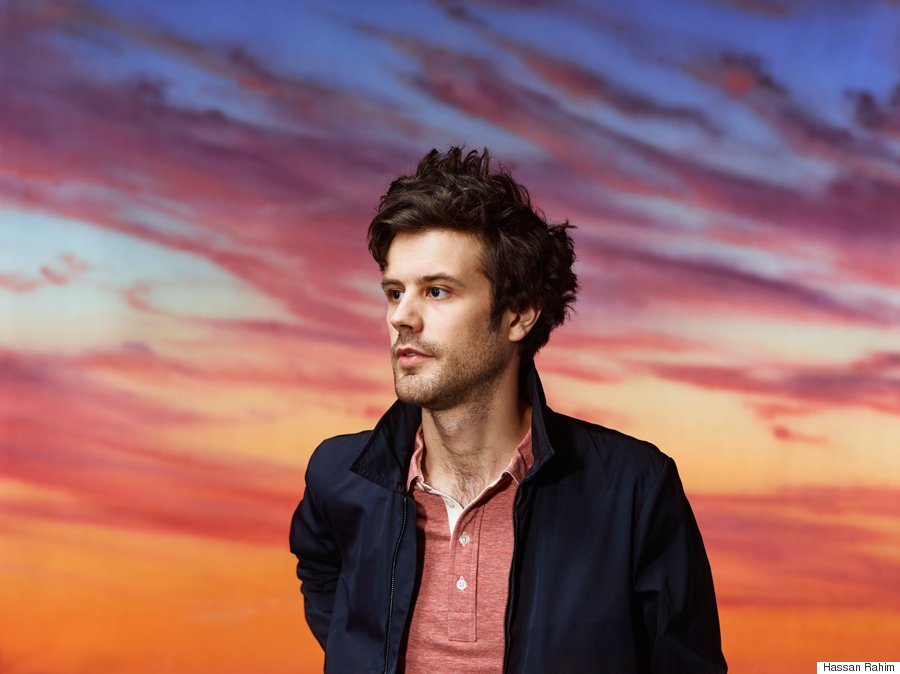 Passion Pit
Essentially a one-man electro-pop band fronted by Michael Angelokos, Passion Pit first hit the scene in 2008 with the EP Chunk of Change. In 2015, Angelokos came out as gay during an interview with Bret Easton Ellis citing it as the reason for his divorce from stylist Christy Mucci. "I just wanted so badly to be straight, because I love her so much," he told Ellis. "I think that was one of the most painful things when we decided to separate." Passion Pit's fourth album, tentatively titled Tremendous Sea of Love, is scheduled for release in late 2017.
$60 – $349,  Passion Pit perform as part of the lineup for Floatfest on Saturday July 22, 601 Dupuy Ranch Rd, Martindale, Tx, floatfest.net
Idina Menzel
Idina Menzel rose to prominence in 1996 when she originated the role of Maureen in Jonathan Larson's Tony and Pulitzer-Prize-winning Broadway musical RENT. She cemented her status as one of today's preeminent Broadway actresses with further roles in Wicked (2003) followed by If/Then (2014). In 2013, Menzel hit the stratosphere voicing the role of Elsa the Snow Queen in the animated Disney blockbuster Frozen. The film became the highest grossing animated film of all time, and its theme song "Let it Go" turned Menzel into the only Tony-winning actress in history to reach the Billboard Top 10. Currently on tour behind her latest album, simply titled Idina, Menzel arrives in the Alamo City on July 28.
$69.50 – $ 175, 8 p.m.,  Fri., July 28, Tobin Center for the Performing Arts, 100 Auditorium Circle, (210) 223-8624, tobincenter.org
Janet Jackson
In 2015, it seemed  Janet Jackson was poised for a major comeback. After debuting atop the Billboard 200 album charts with her 10th studio album Unbreakable, Jackson embarked on her Unbreakable world tour soon after. Although that tour would be postponed just four months in due to Jackson's pregnancy at age 50, the singer promised to return in 2017. Now calling it the State of the World tour, Jackson has kept good on her promise and makes her way to the Alamo City on September 13. As any hardcore Jackson fan knows, State of the World is the name of a track from the 1989 album Rhythm Nation.
$35 – $135, 8 p.m., Wed., Sep 13, AT&T Center, One ATT Center, (210) 444-5000, attcenter.com